Jobs aT Datylon
Freelance Graphic Designer
Creative & flexible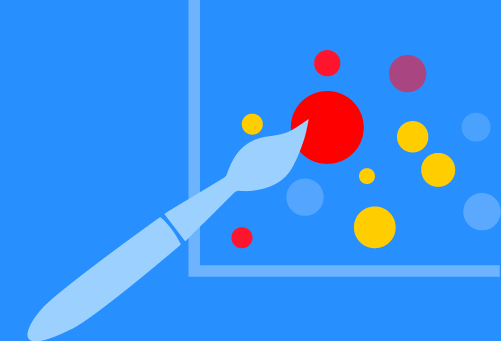 Introduction
Datylon is a scale-up that offers data visualization products & services with a vision to bring about change with data. We have been around for a couple of years, successfully delivering custom digital & dataviz development projects. Now we are at the exciting beginning of launching our self-funded data-viz platform and chart maker tool to designers, business users and enterprises worldwide. Our offices are based in Antwerp and are part of the dynamic Startup Village.
We are looking for a freelance graphic designer to support our marketing, branding and communication efforts. Does this sound as something you are able to do? Are you ready to take up this challenge? Apply now!
About the position
As a Freelance Graphic Designer you support our marketing, branding and communication efforts. You are responsible for designing and producing your own concepts as well as building further on the existing look & feel of the Datylon brand & communications.
You will work in close collaboration with the team to produce images, illustrations and layouts for presentations, website pages, emailing & social media campaigns, blogs & customer stories, help center articles, and much more. It is a great plus, if you are also capable of making animated and moving images, like gifs & videos.
We would like to work on a flexible basis, but estimate 1 to 2 days of work/week for the period till the end of 2020.
Required skills & experience
You have a sound experience in working in graphic design programs such as Indesign, Illustrator, Photoshop as well as knowledge of photo animation or video making apps.
You are able to organise your work independently, but you communicate frequently with the wider team to ensure final deliverables are on time and in line with expectations.
There is plenty of room for individual creativity and making a contribution to the strength of our overall branding.
What we offer
We are a team of mixed generations, combining years of experience with young talent, to all learn from each other and get the best results. We offer a pragmatic, no-nonsense working environment with lots of flexibility to get the most out of your (working) day.
We are ambitious, innovative and aim for a higher goal than just your average business. We want to grow fast and look for people who are not afraid to stretch themselves and want to have a real impact.
Apply here