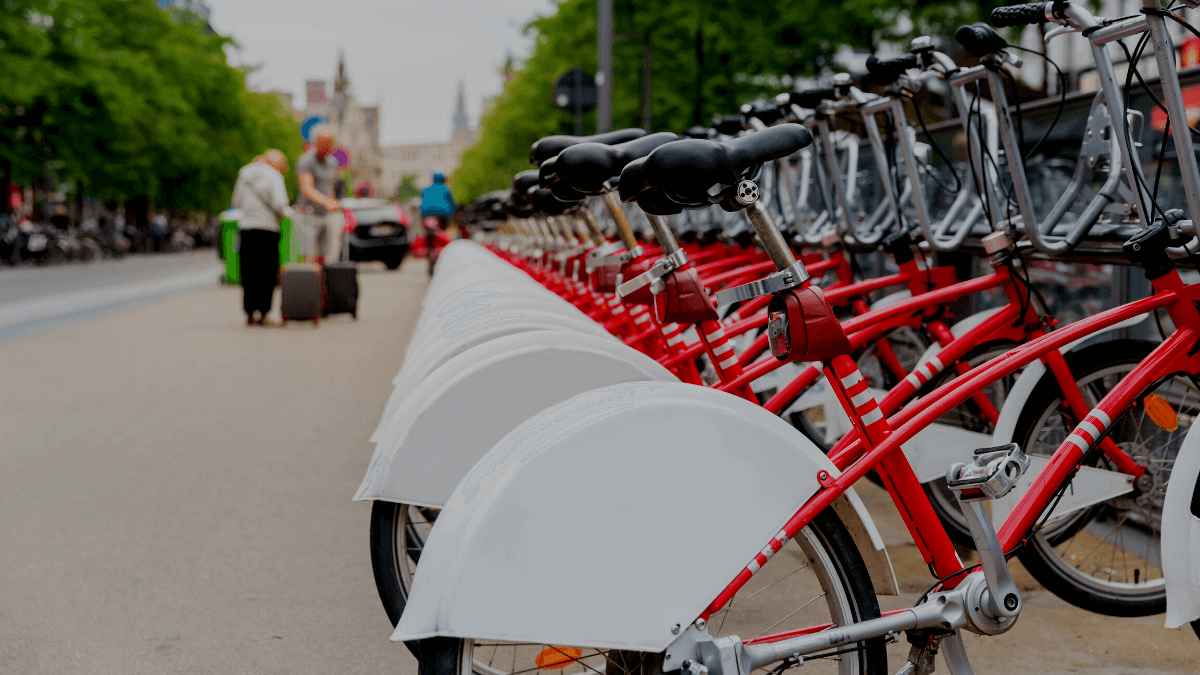 How Datylon helps the city of Antwerp monitor its mobility services
The city of Antwerp, in the Flemish region of Belgium, is a big urban and economic hub. With a constantly growing population, currently surpassing half a million inhabitants, Antwerp is also the second biggest metropolitan region in the country. Being Europe's second-largest port it also plays an important role internationally.
As can be expected, a city like Antwerp has to constantly manage many societal and economical changes and challenges including mobility issues. Hence the city's ambition is to work on new and innovative initiatives that are meant to help it transform into a Smart City.
Improving mobility is part of Antwerp's Smart city program: how can the city tackle the ever-growing traffic congestion issue. A good example of this can be the newly developed Park & Ride parking buildings on the outskirts of Antwerp. Anyone who wants to visit the city center can leave their car behind in the gigantic parking buildings. The rest of the journey can be covered by public transportation or by bike, which is a cheap and very fast solution.
Three newly-added P&R towers in Antwerp were opened in Merksem and Luchtbal in 2021, and in Linkeroever at the beginning of 2022.
See how Datylon and Straatvinken use dataviz to help the environment and counter unwanted mobility trends.
Another program on improving mobility is to welcome smart mobility providers that allow visitors to take advantage of greener and more efficient ways of moving around. These practical, shared mobility solutions typically include electric scooters, bikes, mopeds, and shared cars. And each of them can be a cheaper and very attractive alternative to regular cars or even public transport.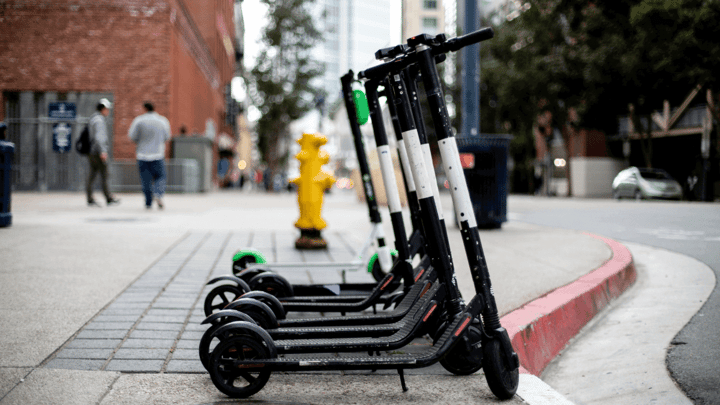 Back in 2016, Antwerp also introduced the "Smart ways to Antwerp" site (from Dutch "Slim naar Antwerpen") as part of a program meant to offer visitors of Antwerp a better overview of the suitable and most convenient options. With a focus on the accessibility of the city, it helps its users to plan a journey. For that, it also includes a lot of dockless, shared mobility options that can be found all around the city.


Main challenges
The growing number of such free-floating sharing systems, as they're technically called, requires a good and clear overview. And the authorities of Antwerp want to make sure they gain insights into the way these mobility solutions are being used and analyze the impact they create.
Moreover, when a new player wants to roll out their offer in Antwerp, they will need to apply for a permit. Of course, the city wants to guarantee public order and safety. This also means that certain conditions of the partial regulations and the use of public space have to be met. Without a good overview, it's also increasingly difficult for the government to monitor already existing providers. It is therefore particularly important for policymakers and policy regulators to be able to monitor their adherence to the mobility policies.


Solution
As part of the NXTMobility Manager project, the city of Antwerp, together with its IT department Digipolis, initiated the idea of developing a tool that would allow them to monitor and enforce the mobility policy and address the above challenges.
In addition, Digipolis suggested involving creative tech start-ups in this project. That is how Datylon was selected for this collaboration.
Datylon and its experts' team are already well-experienced in many innovative data visualization projects. This is why Datylon was able to develop the Multi-Modal Mobility Manager (M4) as a seamless solution to the above challenges.
The M4 platform makes it possible to gain insights in a structured way into all of the above-mentioned points of concern. There are two groups that will benefit from this digital solution:
The city can better monitor the volume of all existing and new mobility vehicles, as well as their placement. This way it's easier to monitor how many of these vehicles are operational or broken, and whether they're located in the right places/areas. This information can be used to prevent the overflowing of shared mobility vehicles. Moreover, M4 makes it easier to check whether the shared mobility providers meet the conditions and regulations.





Service providers, such as MaaS (Mobility-as-a-Service) operators can optimize their offer and monitor their own capacity.
Using a set of APIs, it collects the data from mobility service companies and provides it in a standardized way to the city. The dashboard then outlays all information quickly and easily for the policymakers and policy regulators.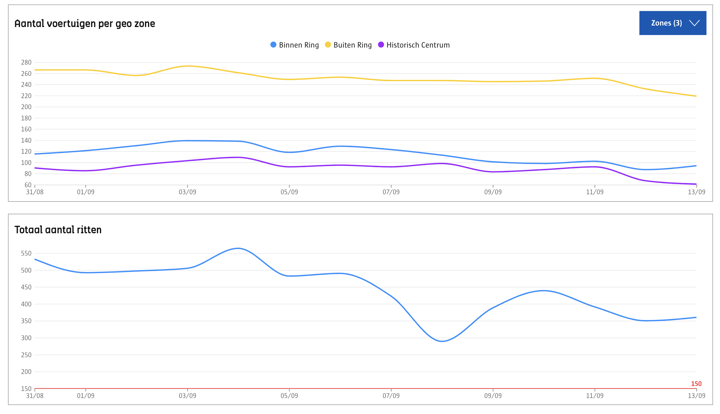 At the same time, it was important to keep it user-friendly and intuitive so that anyone can use the application and process the information quickly and efficiently with a minimum learning curve.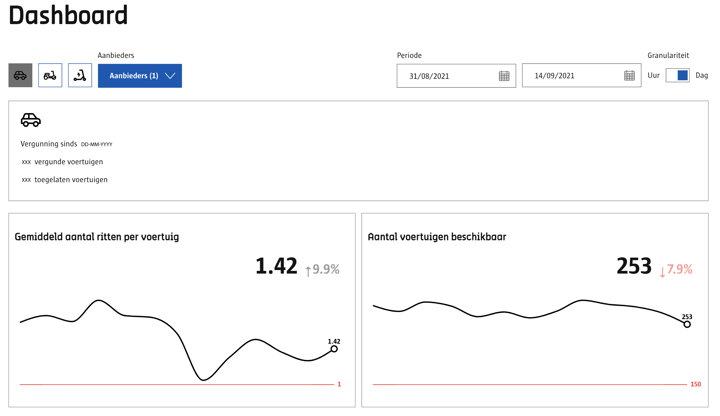 Results
While MaaS might be key to reducing the traffic congestion in the city, their growing role in the ecosystem should be carefully addressed.
Thanks to the M4 platform, the government regulators can remain fully supportive of such mobility solutions while retaining control of mobility policies and the city's capacity.
Being able to gain insights with the data in Multi-Modal Mobility Manager, the city's authorities aim to also better manage and monitor how the dockless mobility services are shared with citizens. This also creates the potential for the government to use these insights to drive the change in transportation behavior.
If you're a business or organization inspired by our data-viz solution for this project, you can get in touch with us. We can help you use your data to make a change.