How Datylon helps Project Mahi track the collecting of ocean data
After months of testing and improvements, Project Mahi has launched its second attempt to cross the oceans in September 2021. This project, the first of its kind, became a pioneer in a completely new way of collecting ocean data. This creates incredible opportunities even for commercial applications.
Make sure to also check out more stories of how our data visualization solutions helped other organizations.
The Mahi vessel, named after a tropical, pelagic fish, is a specially engineered, self-navigating, unmanned drone boat, developed by four engineers from Leuven, Belgium.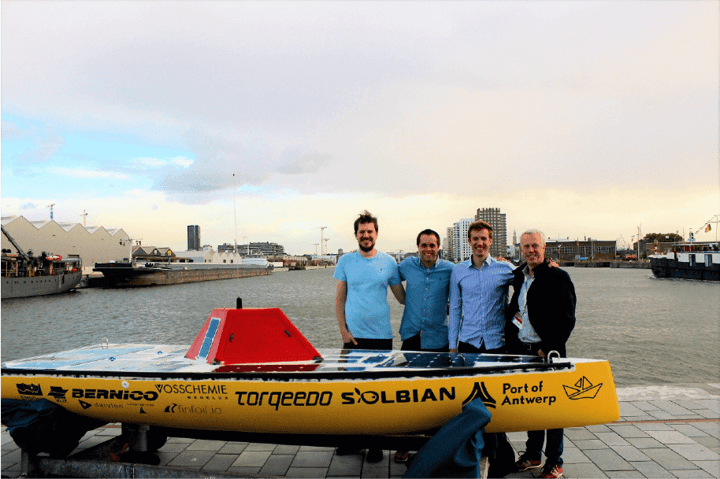 The potential for a change
Project Mahi is a private project born from the ambitious idea to design, build and launch a fully autonomous and solar-powered vessel to cross the Atlantic Ocean.



With very real concerns about the heating of our oceans through global warming, along with the growing issue that vast areas of plastic waste continue to accumulate with the currents, we believe that Mahi (and similar projects) offers huge possibilities in the capturing, tracking, and communicating of information in the effort being made to reverse these unwanted and dangerous trends.
More impressive examples where the innovation of a vessel such as Mahi could help are within hard-to-access wind turbine farms or eco-sensitive areas that require regular periods of monitoring and data collection.


After many hours in the making, Mahi One first attempted to embark on its voyage back in May 2019. The projected route was planned from Europe to the Caribbean.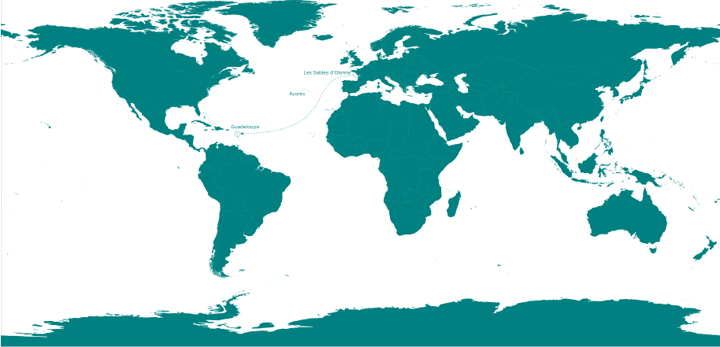 This expedition, sought to be the first trans-Atlantic journey made by an unmanned craft, was cut short not long after Mahi's departure from France. This was caused by exceptionally challenging weather conditions, as a heavy storm encountered the boat causing it to capsize. After crossing a distance of 370km (230 miles), the journey had to be halted, for now.



What came to be a premature cancellation is not the last time Mahi tried to navigate its own way across the vast stretch of ocean. With its destination located almost 6800km (4225 miles) from the starting point, the mono-hull measuring 4x1.2x0.5 meter (13x4x1.6 feet) and constructed from composite materials will again try to complete its mission in approximately 80-100 days.
Mahi 2.0 ventured into the new Atlantic crossing in September 2021. In preparation for the new launch, the team conducted full tests and trials. The design has been optimized to increase stability and robustness, and the vessel has been upgraded with new features that will prevent it from submerging and ensure staying on course.



The voyage itself is an impressive world's first. But that's not where the remarkable story of Mahi ends. Running on combined solar and battery power, Mahi is equipped with a bunch of data sensors and cameras, which means it can collect and communicate all the details of the highly anticipated journey. The success of the voyage and the data produced means the engineering team can further investigate and validate the many application possibilities available with automated vessels.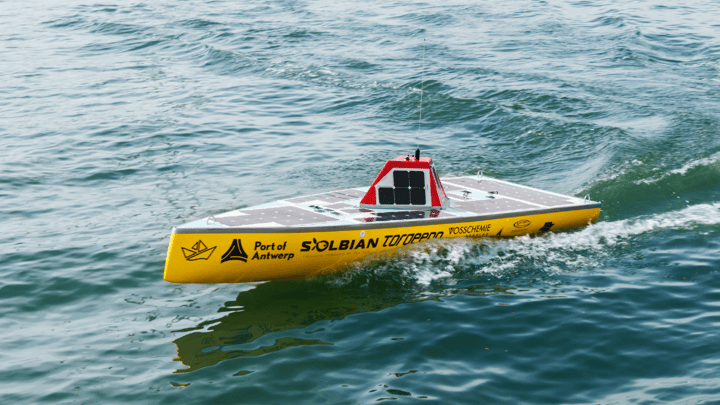 The power of data visualization
Obtaining fast and cost-effective data on our oceans is surely beneficial to bring about change. With abundant opportunities and the potential to make a large impact, Datylon is proud to back initiatives such as Project Mahi.
Our partnership powers the capture and delivery of live online data visualizations on a range of atmospheric and oceanographic measures. For the unveiling of Mahi, we have developed a highly engaging online tracking dashboard. The aim was, of course, to be able to follow the journey of the Mahi vessel.



We wanted to enrich the tracking map with all of the relevant tracking stats, like distance, time, battery, and temperature. For the Mahi 2.0 journey, we decided to build on and refine the online dashboard, as well as enhance it with even more data that will be collected from the ocean crossing.
We encourage you to track the progress of this expedition here.
You can also follow the journey of Project Mahi on Facebook and Instagram.