What have we learned with Datylon reviews on Capterra

Kosma Hess - Marketing Manager
November 02, 2021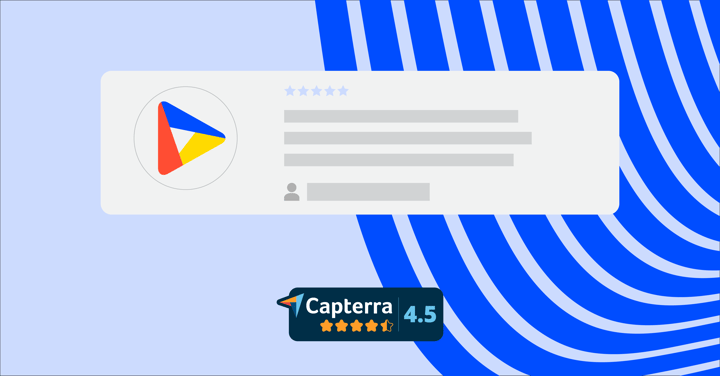 Not long ago, Datylon decided to join the software reviews platform Capterra. There are many similar websites on the Internet and they don't need to be mutually exclusive. But as we know, Rome wasn't built in a day. So, taking it one step at a time, we created our profile on Capterra.
You can find Datylon listed under "Data Visualization Software", but we decided to add "Reporting" to our categories as well. That's mainly because so many of our users use Datylon to design reports, and use thereafter the power of Datylon Report Server to automate their reporting.


Is Capterra worth it?
Yes. But so is any legitimate reviews-based platform. They offered us a few onboarding calls in which we were told the story and the objectives of the company. It doesn't cost anything to be listed on Capterra. This way, we can indefinitely collect the reviews of our software - something we will definitely make use of.
We were provided with a nice toolkit of review resources and a special landing page (in multiple languages) with a "review Datylon" form. That saved us a lot of time.
Capterra is part of Gartner company, so if you get a review, it is automatically placed on two other review platforms that belong to this parent company: GetApp and Software Advice. This can, of course, expand your company's reach to more users, but there's no question Capterra is the most popular of the three.
We sent out about three emails in our email campaign, asking our current users for an honest review of the Datylon plug-in. And off we went, starting to learn more about how our tool is being used.


Genuine feedback
There are two reasons why we at Datylon decided to collect reviews from our customers. The first one is that we understand it is a common practice to search for the opinion of other users before you download or purchase a software tool. But more importantly, we realized it allows us to collect genuine feedback from people who have experience with our plug-in.
As we constantly work on product development and frequently release new features and improvements, we want to make sure that our efforts are aligned with our users' needs and expectations.
During the first three months of our "Capterra campaign" we received 13 reviews with an average rating of 4.5 out of 5. Among our reviewers are creative directors, report designers, layout designers, brand designers, infographic designers, and of course, graphic designers.
Here are just a few of the amazing Datylon reviews: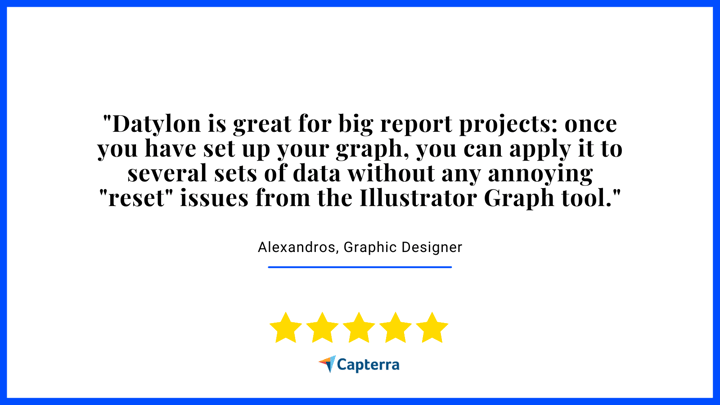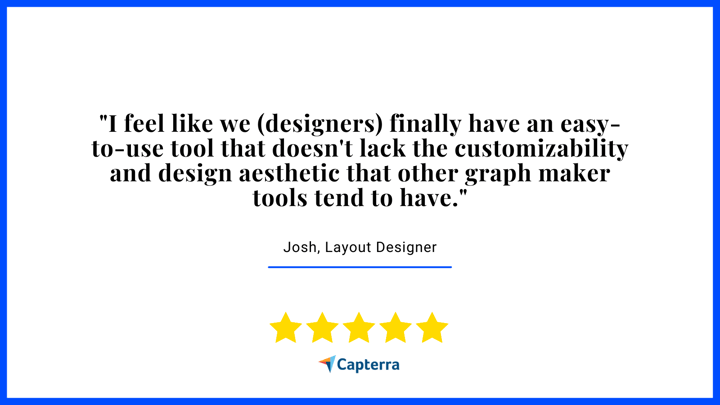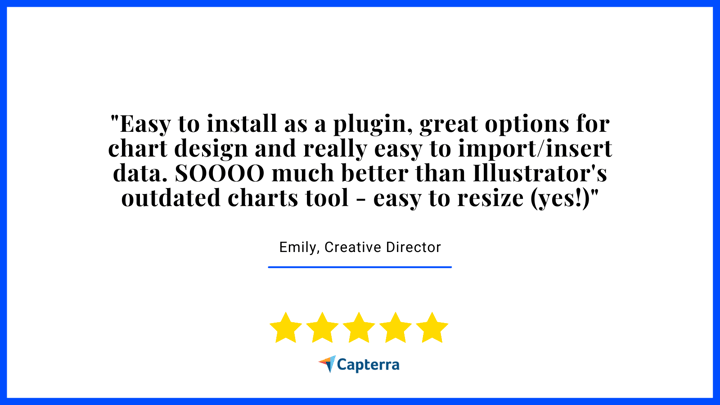 What did we learn so far? Our tool has somewhat of a steep learning curve. We understand where this comes from and we have a special track on our roadmap to make our chart editor easier to use. Most of our reviewers emphasize how robust and powerful the plug-in is. We are happy to also learn that our users appreciate the freedom of design that comes with the Datylon chart maker.
If you're a happy user of Datylon, we would appreciate your honest feedback. You are more than welcome to leave a review on Capterra using this link. Do you have suggestions or tips on how to make Datylon better? We can't wait to hear from you! Get in touch with us today.
Thank you, Datylon users, for your continued support.

Global citizen, world traveler, content creator, marketing specialist, can't sing to save his life. In his free time, he's mastering Datylon for Illustrator for no reason.