Stijn Simoens - Partner & Head of Customer Success
August 10, 2020
Although we are in the middle of a hot summer at this side of the globe, we keep on working hard to improve the Datylon webapp en Illustrator plugin. Our mission is to make these the best ever charting tools for graphic & report designers. Take your chance to try it out!
Connecting the dots. Or not.
We are introducing the Datylon Dot plot. a.k.a. Dot chart, range plot, categorical scatter or connected dot plot, the Datylon Dot plot is an easy to read chart, visualizing two or more numerical values per category in a very space-efficient way. See more variations like a dumbbells chart on our Inspiration page.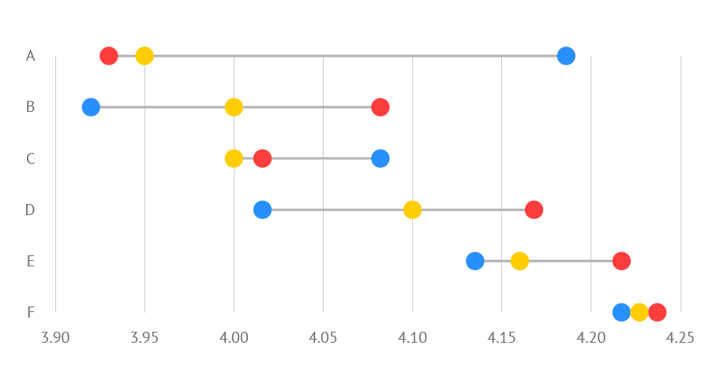 Added loads of new default charts
The Datylon chart editor now comes with a broad set of new defaults or chart templates for all chart types. This Datylon Chart Library provides a wealth of inspiration to create attractive and engaging charts. These defaults also demonstrate how standard chart types can be used to build many sophisticated variants.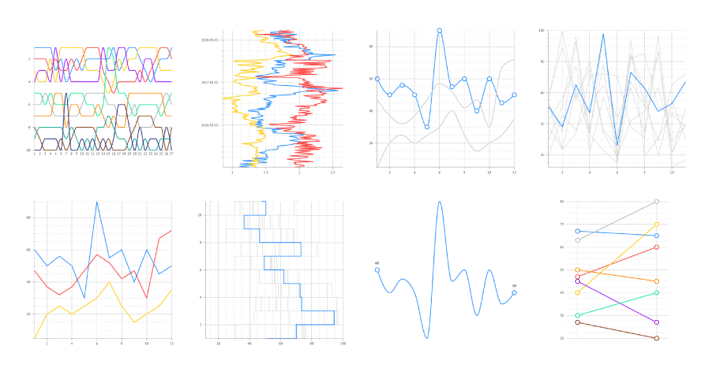 Free Plan Datylon online
Don't forget we created a Free Plan that includes all functionality of our web app. Cancel anytime. No credit card required. And let us know what you think about it. We are eager to learn from you. View our pricing plans or contact sales for more info.
Your #chartsmatter and enjoy designing! 😉

The Datylon user group is a rapidly growing community and Stijn is striving for Datylon's customers success. Need help? Talk to Stijn.