Stijn Simoens - Co-founder & Head of Customer Success
June 09, 2020
It's time again for some new improvements and additions to our charting platform. We invested in our web app to facilitate online collaboration and made this available as a free plan so charts can be easily shared with more people. An icon chart was added to the chart library and the styling options were improved.
Online collaboration
With more and more people working from home, remote teams need to stay productive no matter where they're working from. By stepping up our investments in our web app, Datylon now also helps you automate your workflow and collaborate online:
You can share chart templates with other people who can then view, edit and update your templates with new data — without losing your styling efforts;

Charts and reports can be published online, shared via email, social, embedded on your blog or website, or exported in different formats.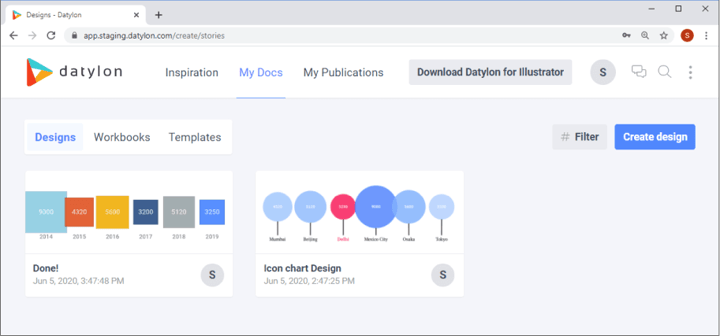 Learn more about the differences between our web app and Datylon for Illustrator in this article.
Free plan
Because your charts matter even more when they are being shared, we created a Free Plan that includes all functionalities in our web app. Cancel anytime. No credit card required.
View our pricing plans or contact sales for more info.
New chart: icon chart
Icon charts are great for showing your audience an overall comparison between usually smaller sets of data. You can scale and color icons for this chart type: two properties that are very popular in business communication or media.

Of course you maintain full creative control over your designs, thanks to the advanced styling options available. For more info on how to create an icon chart with Datylon, view the Icon Chart Video Tutorial
Even More Styling Options
More stroke options around and between slices of a pie chart

Negative text tracking enabled for labels

Palettes can be filtered down to 2 colors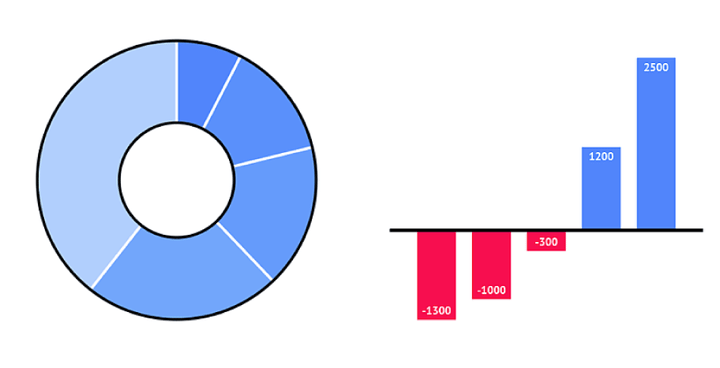 We continue our mission
With your feedback, you can help us fulfill our mission. Don't hesitate to reach out and talk to us on Twitter, via chat or email.
Your #chartsmatter #staysafe and keep designing !

The Datylon user group is a rapidly growing community and Stijn is striving for Datylon's customers success. Need help? Talk to Stijn.