Discover the combined power of dataviz & print by using Datylon
Two of our earliest Datylon Graph beta users, editorial designer Ana Resende and graphic designer/typographist Diogo Rapazote from Porto in Portugal, teamed up and took on the challenge to create a book full of charts using Datylon plug-in for Illustrator.
This beautiful book, a report about the implications of decentralization and regionalization in Portugal, is published by the Associação Comercial do Porto (Commercial Association of Porto). It is a very elegant publication, totally in line with the Association's location in the Palácio da Bolsa near the river Douro in Porto.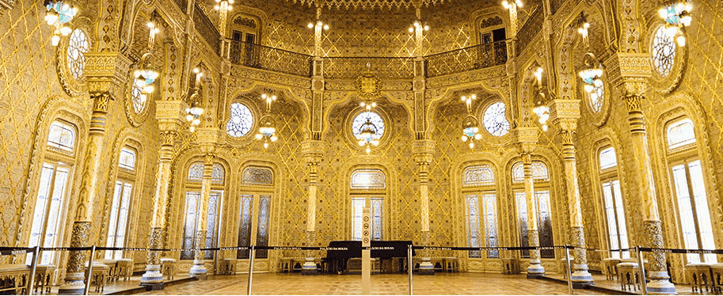 The report is printed in offset, using next to black two striking supporting Pantone colors for the charts, cleverly applied in the chart designs to distinguish the categories and mark the important data points. The stylish cover of uncoated paper has a blank embossed effect representing one of the charts in the book.
But the pearls are on the inside: the charts themselves. Except for some specific charts, all data visualizations are created with Datylon for Illustrator. It is a perfect illustration of the benefits of reusable charts. First, Diogo created different templates starting from default chart types. Then, these master charts were copied, updated with new data, exported and placed in the final layout using Adobe Indesign.
This workflow, where Datylon for Illustrator automatically and flawlessly re-renders the charts with new data, delivers a considerable time gain versus using the standard tools. Diogo formulated it like this:
"After trying out Datylon for Illustrator for only a couple of hours, I knew I wanted to use it for my project as it would save me a lot of time. And it turned out it did."
But, there is no use in publishing a book when nobody reads it. Although more and more content is shared online, when properly designed, printed matter can still have a bigger impact. This report is more than just a carrier of content. It is almost a gift that makes you feel obligated to sit down and read it thoroughly.
Many thanks to Ana, Diogo, and the Associação Comercial do Porto for sharing their experience and the sample.